No!  Just plain old NO!  Do Not Open - Under Any Circumstance.
We don't need some 2500 year old competitor to Covid-19 breaking out right now.
Come on man!  What are you, a junkie?
Brendan Fraser is too old to do another Mummy movie anyway.
Yep, couldn't resist to add some pun to today's headline.
---
What did people say when the mummy sneezed?
Curse you!
What did the mummy say when he was discovered?
"I've been seeing an archaeologist lately, I think she really digs me!!"
Where did the mummy drink his espresso?
In his Sar-coffee-gus
This mummy is sore...
It needs a Cairo-practor
What did baby corn say to mummy corn?
Where's popcorn?  (actually that was Joe Biden ....)
---
Click for external source used for blog
#RiseUp, #DefendTheRepublic, #MAGA, #TRUMP2020, #DemocratsAreEvil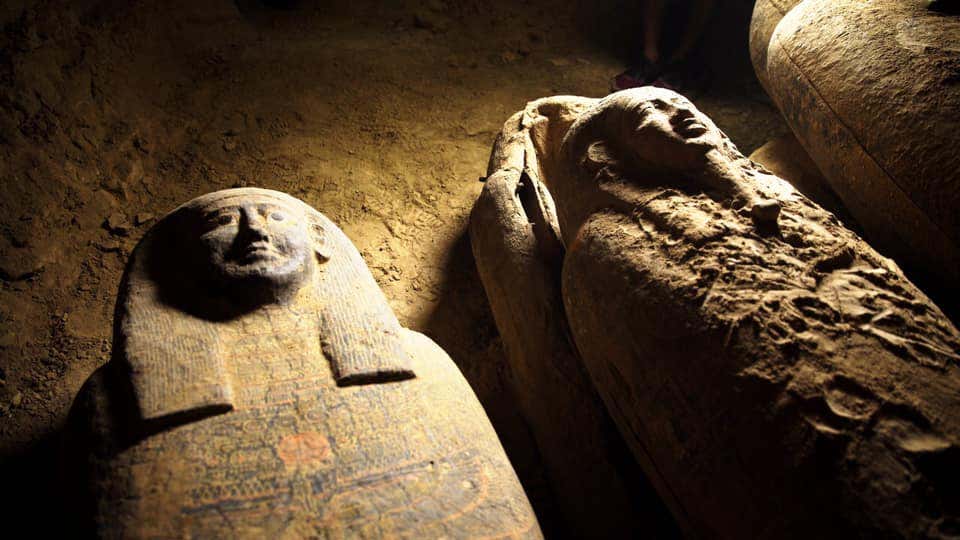 Some 13 2,500-year-old human coffins have been discovered during an excavation in Egypt.
---