---
Major abuse of power, major abuse of office.
St. Louis Circuit Attorney Kim Gardner should be charged with abusing her office for personal gain.
No jury, unless they somehow are able to place 12 ANTIFA or BLM supporters on the jury, would convict this couple.
This couple exercises their constitutional rights under both state and federal law.
Kim Gardner is misusing and misrepresenting the legal argument, that under the City of St. Louis laws, what Mark and Patricia McCloskey did, (The couple in question) was chargeable under the "Unlawful use of a weapon" law.
She states, "It is illegal to wave weapons in a threatening manner -- that is unlawful in the city of St. Louis."
Had the couple walked into the local Walmart, pulled out their guns and waved them around, then yes, they might be in violation of that law.
However, the minutes those hundreds of people broke down the private gate to the private home of the McCloskey's, that law no longer applied.
Gardner added that she was recommending a diversion program as an alternative to jail.
Her attempt here, is to get a guilty plea from the McCloskey's since her sentencing recommendation is so light.  The plan then, would be to use that ruling against any future white person trying to defend themselves or their property.
Gardner is a hack and a horrible attorney.  She's using her own black bias against the McCloskey's for her own legal and financial gains.

Click for external source used for blog
#RiseUp, #DefendTheRepublic, #MAGA, #TRUMP2020, #DemocratsAreEvil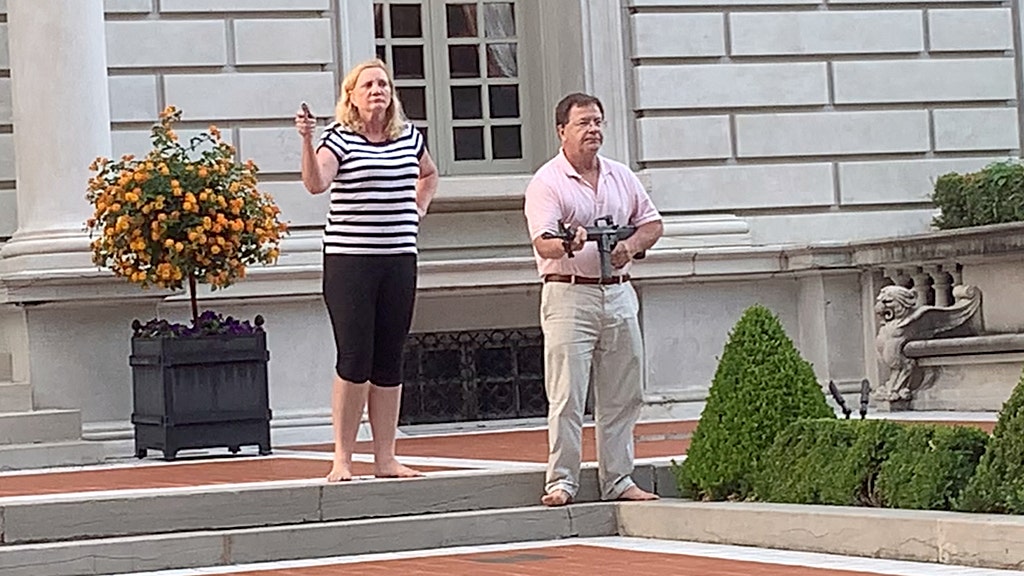 St. Louis Circuit Attorney Kim Gardner said Monday she's charging the couple who flashed guns at a crowd marching to the mayor's home last month, further igniting the gun-rights debate.
---