Michael Brendan Dougherty, from National Review got his article all wrong. His article states what everyone else is saying as to not offend blacks or the BLM movement.
He states, "MAGA and BLM turn out to be entirely empty slogans on close inspection. Or at least, any substance they might have represented has been emptied out by the pre-existing and elite interests that commandeered them."
MAGA and BLM are not anywhere close to one another in any meaning or possible comparison, even it they were both failures (empty meaning) as he seems to indicate.
He argues, "The people shouting "All Lives Matter" energize anti-racist activists, to whom they seem obtuse. For most of its adherents, "Black Lives Matter" isn't meant as a slur or slight on non-blacks. It is a cry for attention to problems that uniquely afflict black lives in America. It is a demand for addressing those problems specifically. It is a call for dignity. The black experience in America is unique to blacks."
Ok, what the hell?  When I say "All Lives Matter", I mean exactly that.  Regardless of race, color, religion, etc - every human life, at it's basic core, matters.  
Blacks have a unique struggle?  Are you kidding me?  No they do not.  Not in this day and age, not as a race, not as a people, at least not in this country.  What they do have, is the democratic party that has held them down since the beginning.  
KKK?  Democratic party.
Jim Crow?  Democratic party.
Right for blacks to vote?  Democrats opposed it.
End to slavery?  Democrats opposed it.
Where are blacks protesting?  In conservative cities where capitalism's rising tide lifts all boats?  Nope.
Where are blacks protesting?  In democratic controlled cities, where decades of neglect of inner city areas have turned them into projects, government controlled housing and a welfare state, with daily drug deals, daily shootings and a lack of law and order?  Yup.
What Dougherty fails to realize, MAGA - "Make America Great Again", includes everyone regardless of color, race, etc.  That's the part that he is being obtuse about.  MAGA was never exclusive, it was fully inclusive.  Trump always said, "All Americans ...."  He never said, "White Americans ...." or, "Non-Black Americans...", regardless of what a BLM member might think they understood the meaning of those words to be.
MAGA also includes the ideas that all Americans are equal, and that part of "Making American Great Again" is to undo those decades of failed democrat policies in places like Chicago, Baltimore, New York, Detroit, Atlanta, Los Angeles, San Francisco, Seattle, Portland and the like.
In other words, "MAGA" is the battle cry not just for whites, as people like Dougherty want you to believe it is, but the battle cry for ALL of us.
Dougherty's ideology and his story fail the basic litmus test, just like "Black Lives Matter" fails it, that BLM, in itself, is actually racist by excluding anyone else that struggles.
While MAGA is wholly inclusive, Black Lives Matter is wholly exclusive.
Candace Owens was right when she said, "It's time for blacks to leave the democratic plantation."
For America to actually come together, we need to stop having "Black this" and "Black that".  By excluding every other race with BLM, BET, Black Caucus, Blacks Only Graduations, Blacks only study groups, etc, etc, etc.  Blacks have accomplished only one thing, to continue the segregation, the hatred and the racism.  Stop acting like you are different and the rest of society will no longer treat you as being different.  It's a simple thing, yet no one seems to grasp it.
I want poor and disenfranchised people of all colors to be lifted.  MAGA expresses the same thing.

Click for external source used for blog
#RiseUp, #DefendTheRepublic, #MAGA, #TRUMP2020, #DemocratsAreEvil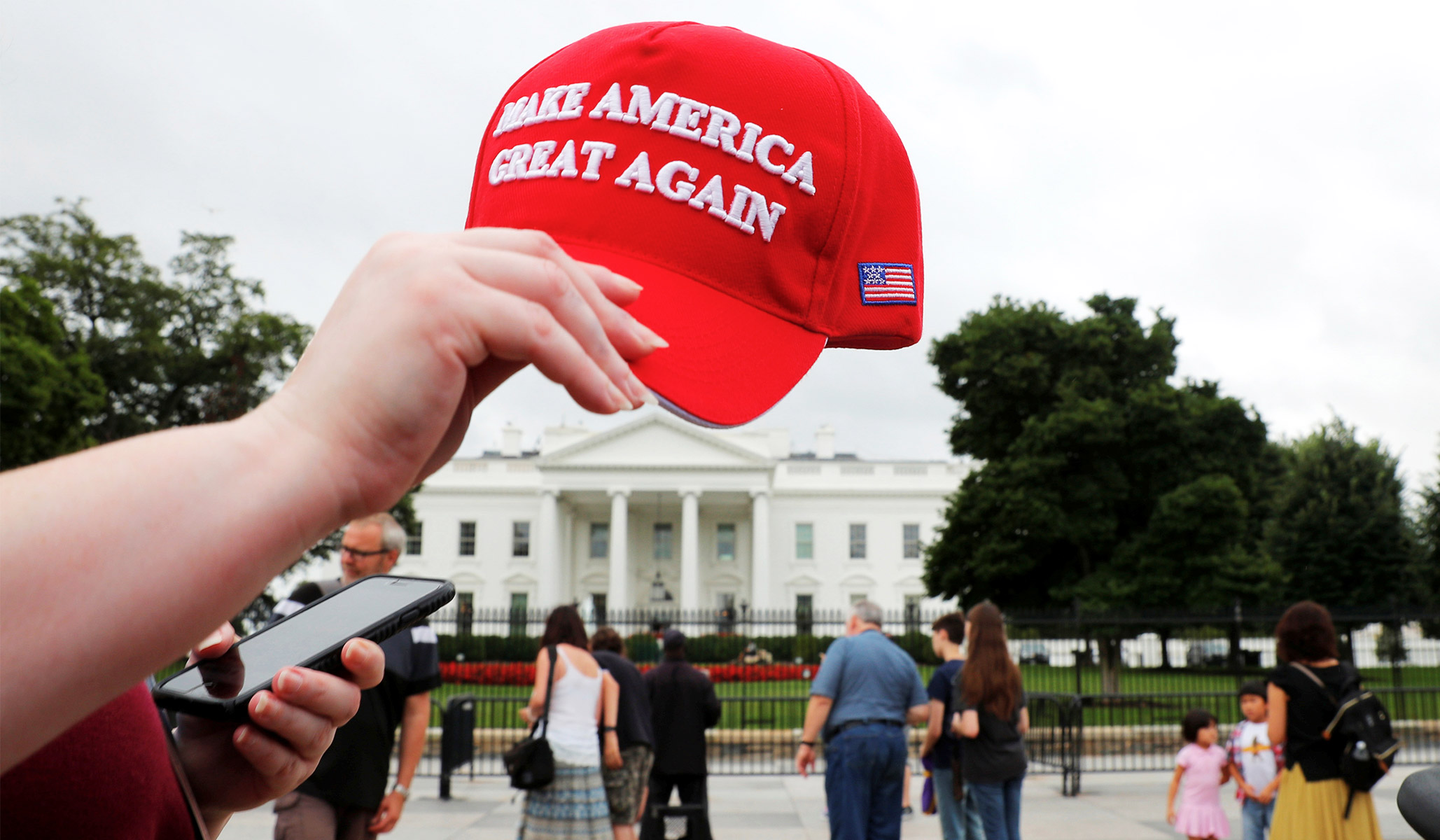 Substance-free slogans dominate our politics.
---